A selection of works spanning from 2005 until 2016. These artworks articulate playful narratives to unveal connections between our digital and physical spaces.

DATA WORSHIP
London, 2016
Data Worship is a satirical take on the current glorification of quantitative data analysis, too often misunderstood as unbiased representations of reality.

This video installation presents the worshipping tools and rituals of a fictional cult devoted to reading the tempers of the global currency market. Drawing from the language of candlestick financial charts, the cult's system of symbols embodies the practice of mathematical thinking and highly interpretative readings.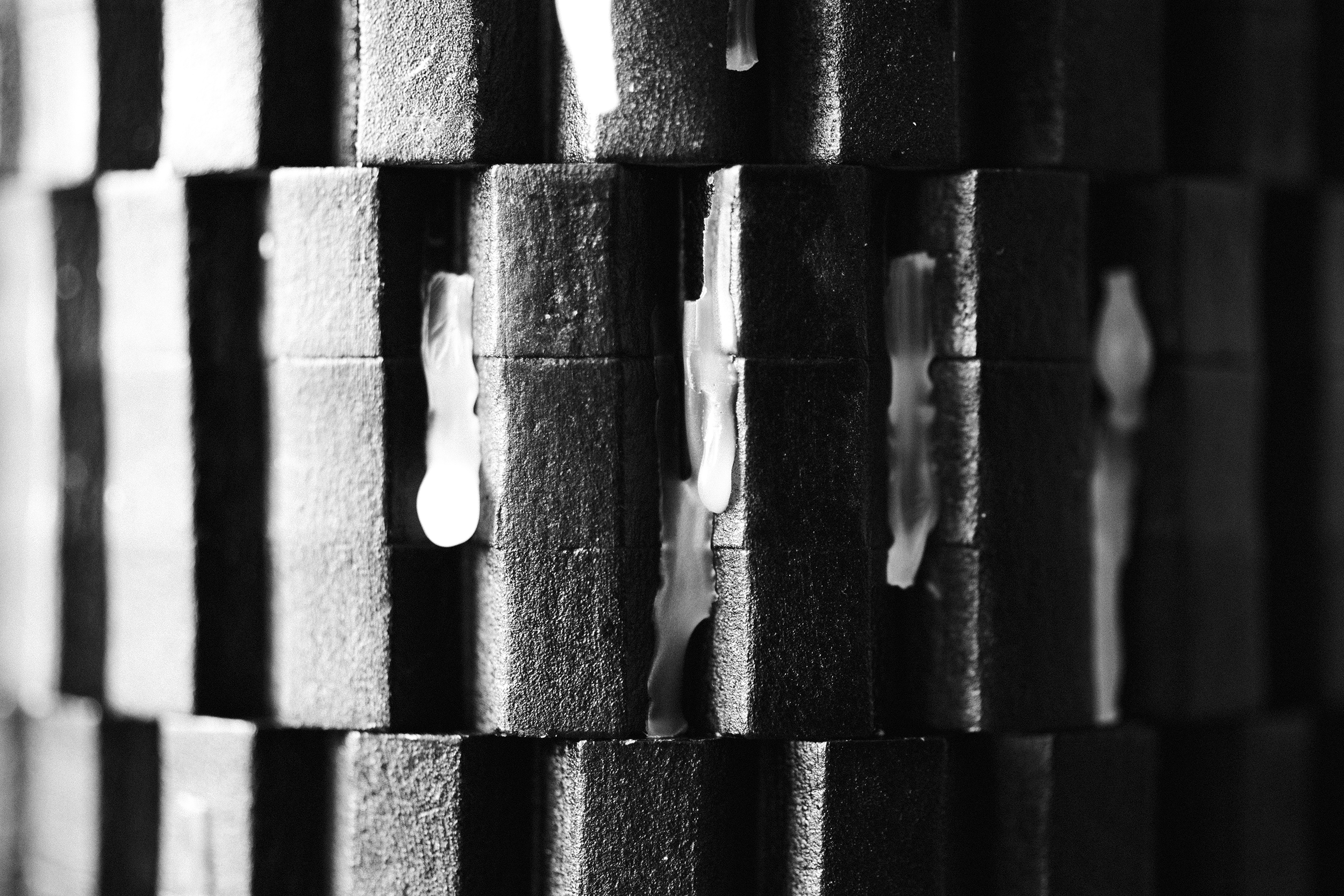 EXISTENCE DOUBTED
London, 2015
Sandy Island was a territory between Australia and New Caledonia discovered by Captain Cook in the 18th Centruy. Or so it was believed until 2012, when scientists realised such island had never existed.

This cartographic mistake, also reflected in contemporary charts such as Google Maps, highlights the potential of mathematical data to generate fictions, often taken as accurate representations of reality.

Exhibited at the Royal College of Art, Existence Doubted presented different manifestations of the non-existent island, mapping its topography to daily fluctuations of the currency market. Speculative visualisations and mapmaking tools bring Sandy Island back to the map in order to reflect on the fictional nature of our financial system, and the role of data in such fabrications.



DIALOGUES OF NOISE
London, 2008
This interactive installation visualises levels of noise through human bodily expressions, creating a simple yet playful dialogue between digital and physical spaces.

Dialogues of Noise was exhibited in Limerick (Ireland) in 2009 as part of Tweak Festival, where Maximo delivered a talk about the ideas and proccesses behind.


MISSING PIECES
Warsaw, 2014
A work to engage visitors with the history of Wilanów Palace in Warsaw during the 2014 NODEM festival.

A plinth displays a stack of giveaway postcards of The Assumption of the Virgin by Charles Le Brun. When visitors take one of the postcards, it is revealed that the print itself is only a black rectangle with the painting's dates of creation and disappearance. The image of The Assumption is actually a projection from above. The high-resolution quality of the projection, paired with the black uncoated paper, render the painting in an unsual way, a sort of ghostly image.

The Assumption of the Virgin is just one of the missing artworks from the palace, stolen during Second World War. This project reflects upon the material and immaterial body of an artwork — how the latter may still remain in the space where it once belonged.